Until You Can See, You're Blind
Crazy Egg organizes the wealth of valuable data we collect into several different formats with our leading visualization tools
Free 30 day trial • Cancel anytime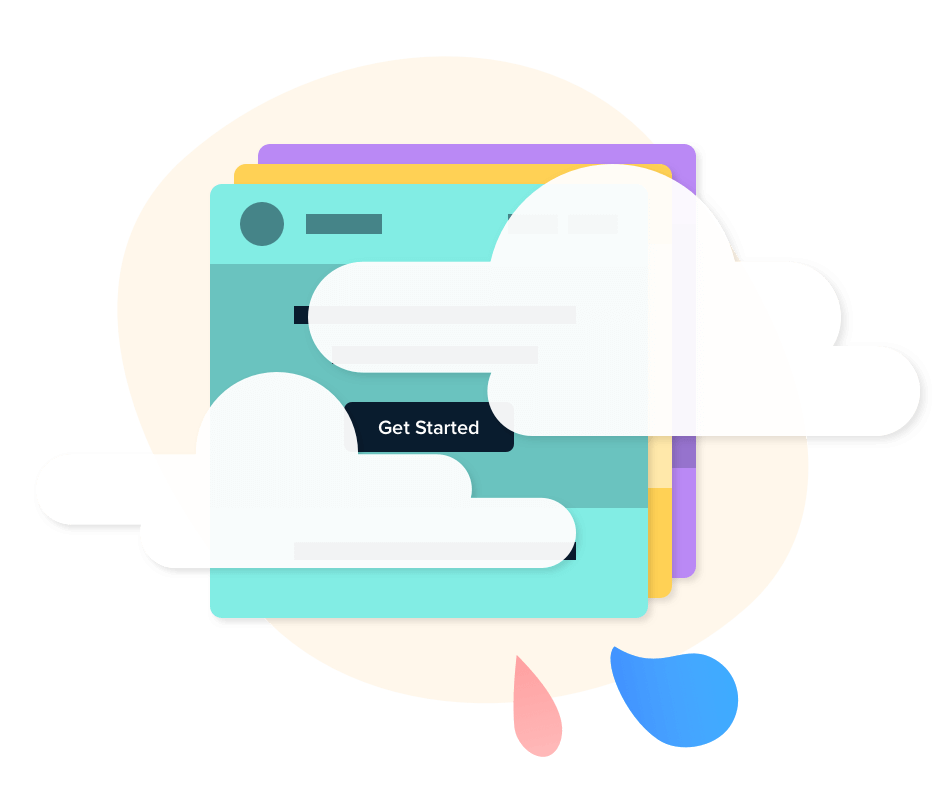 Leader in Visual Website Analytics and Heatmaps
When you look at your company's website with a discerning eye, you may think you're seeing the whole picture. Yet hidden on all your web pages, constantly accumulating and changing, are thousands of crucial data points that represent valuable insights which could improve your website's success — and your revenue.
Wouldn't it be amazing to reveal all this data? Now it's possible. Like a pair of x-ray glasses, Crazy Egg lets you see exactly what people are doing on your website by overlaying their actions — as beautifully visualized data — directly on top of your web pages!
Once you unlock and visualize this data, such as where your visitors click most (and where they fail to click), you will begin to see new opportunities to design more effectively, streamline user flows, and apply optimizations that can dramatically raise your conversions and improve your UX.
With Crazy Egg, you will:
Get priceless insights for high-ROI changes

Use your web budget much more effectively

Make a great case for prioritizing your redesign

Speed up your user testing and analysis process

Show your boss that your changes worked

Enjoy more conversions and better engagement

Harness the full power of your visitors
Crazy Egg organizes a wealth of valuable data into the following visualization tools:
What's Hot and What's Not?
Heatmap, our signature tool, displays exactly where visitors focus their attention, and where they don't. The areas users click on most are a bright yellow, and the colors beautifully fade down to dark blue and black where users aren't clicking at all.
When you know what your users are doing, you can modify or redesign your pages to place your most important and profitable links and buttons where you know their attention is focused.
Learn More About Heatmaps
Find Your Sweet Spots with Scrollmap
Scrollmap shows you how interested your visitors are in your content, or aren't.
By being able to see what part (or parts!) of your web pages most of your visitors scroll to, you can find the sweet spots that should display your most important or profitable calls to action.
Learn More About Scrollmaps
Improve your clients website experience. Increase your revenue.
Free 30 day trial • Cancel anytime
Watch Your Visitors' Behavior in Real Time
Recordings allow you to actually view your visitors' mouse movements, exposing frustration points. It's as if you are standing right beside them while they use your site! This is the best way to visually see critical UX issues, such as when a user gets stuck or encounters a broken element on your site. Watch the video below to see why.
Crazy Egg Records the Entire User Session
From the moment a visitor comes to your site to the end of their session, you'll see every movement of their cursor and everything they click on.
Find the Website Recordings You Really Need
Use our Recordings Filter to find specific recordings on your pricing page, specific features, signup flows, or any other section of your site.
Learn more about Recordings
Side-By-Side Comparisons
Snapshots provide you with side-by-side comparisons of your heatmaps (or any other report), giving you a presentation of the evolution of your changes and optimizations. It's one thing to be able to generate a heatmap of a web page's usage, but it's an eye-opening learning experience when you can see the before and after effects of your users' on-site behavior. You can also compare your mobile site to your desktop site, and you can download snapshot data to include in your own reports.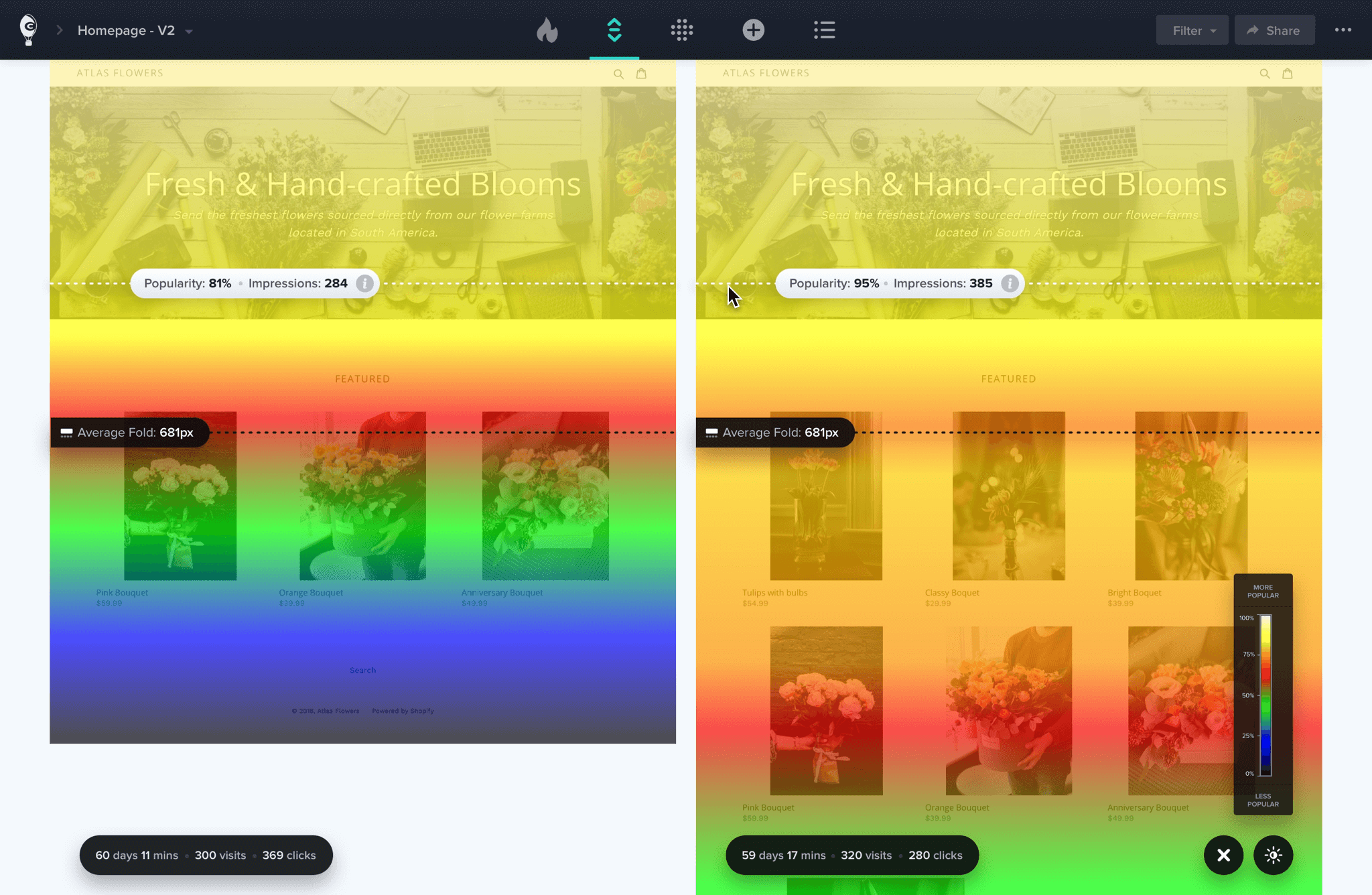 Crazy Egg integrates with your favorite apps
Get set up faster and start improving sooner with integrations to your favorite apps.