Build a Better Shopping Experience
Every visitor is a potential customer. Use our heatmaps, session recordings and A/B testing tools to make sure your online store is optimized for purchases.
Free 30 day trial • Cancel anytime
Snapshots
The key to growing your ecommerce business is to understand the path to purchase.
See attention hotspots on product pages with Heatmap

Track ad campaign traffic on your site with Confetti

Understand if shoppers are clicking where they should with Overlay

Make sure your 'buy now' buttons are in the right place with Scrollmap
Learn more about Snapshots
Improve the shopping experience.
Increase your revenue
Free 30 day trial • Cancel anytime
Website Recordings
Identify navigation obstacles on the path to purchase. Find out why shoppers are abandoning their carts.
Crazy Egg Records the Entire User Session
From the moment a visitor comes to your site to the end of their session, you'll see every movement of their cursor and everything they click on.
Find the Website Recordings You Really Need
Use our Recordings Filter to find specific recordings on your pricing page, specific features, signup flows, or any other section of your site.
Learn more about Recordings
A/B Testing Tool
Reach your revenue goals faster. Optimize your website design for purchases, subscriptions, and email signups.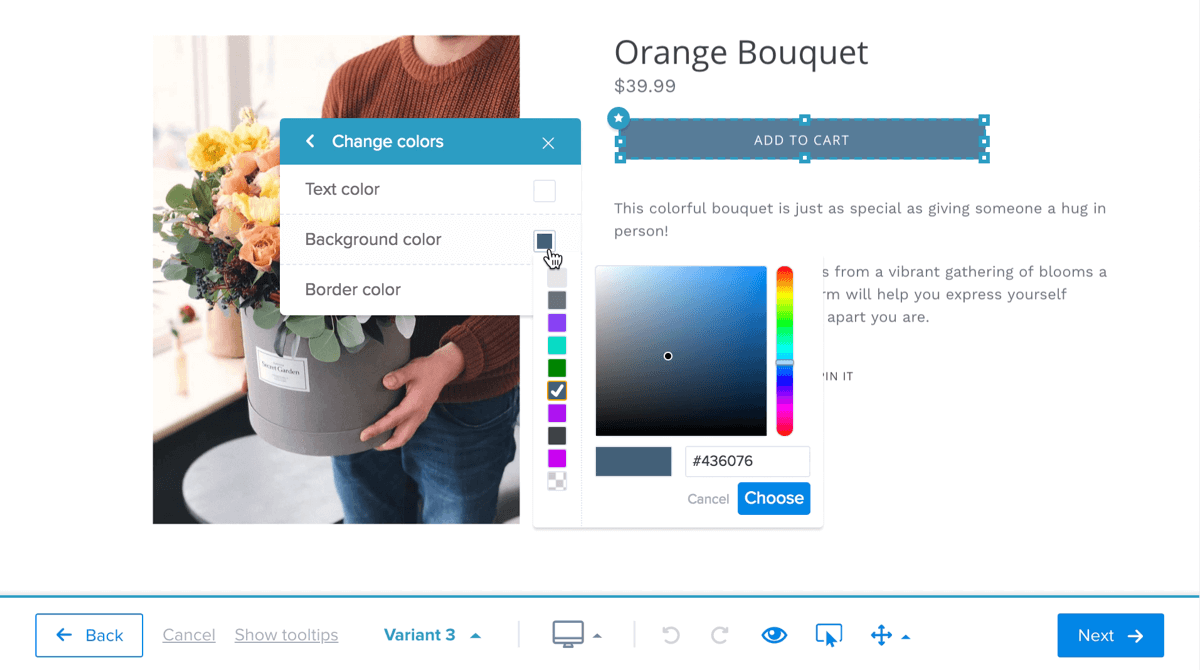 Make Design Changes On the Fly
Our A/B Testing Page Editor gives you the power to change elements like images, copy and CTAs in your ecommerce store without the need for a developer. Get in, get out, and get on with your day.
Easily Create A/B Test Goals and Conversions
A/B testing conversion tracking and reporting can be a nightmare. With Crazy Egg you can define goals effortlessly - clicks on button/link, reaches a page, submits a form, or script triggers. Our simple setup turns tracking nightmares into seamless success. Get clarity with Crazy Egg!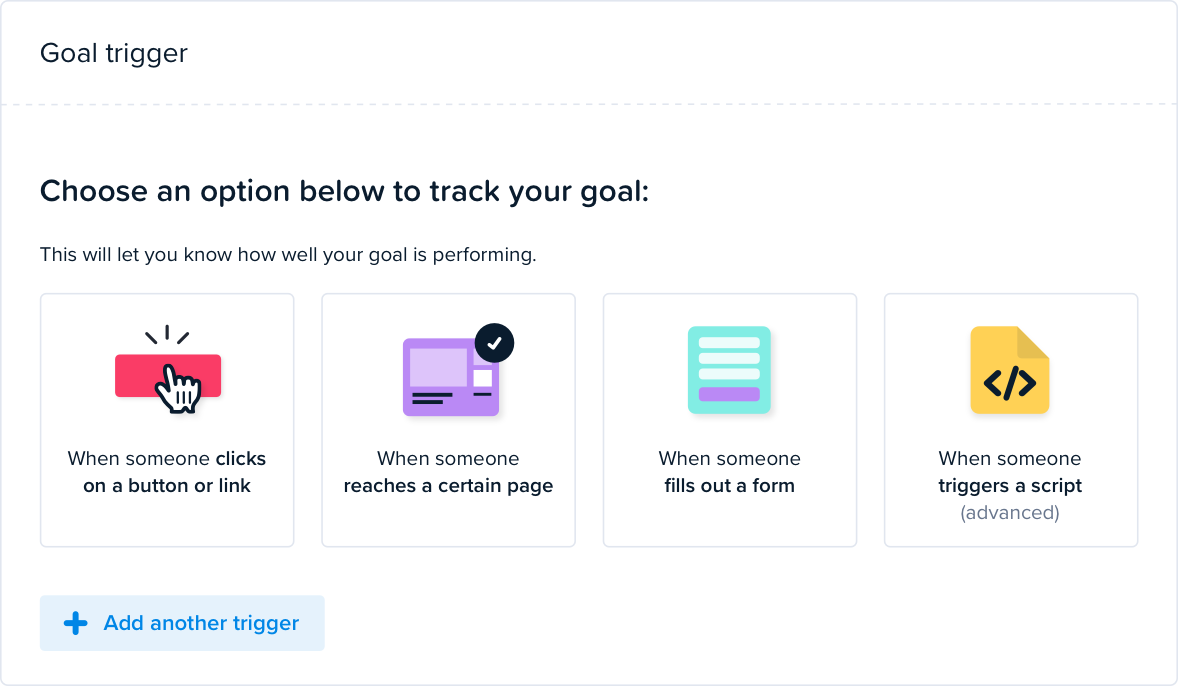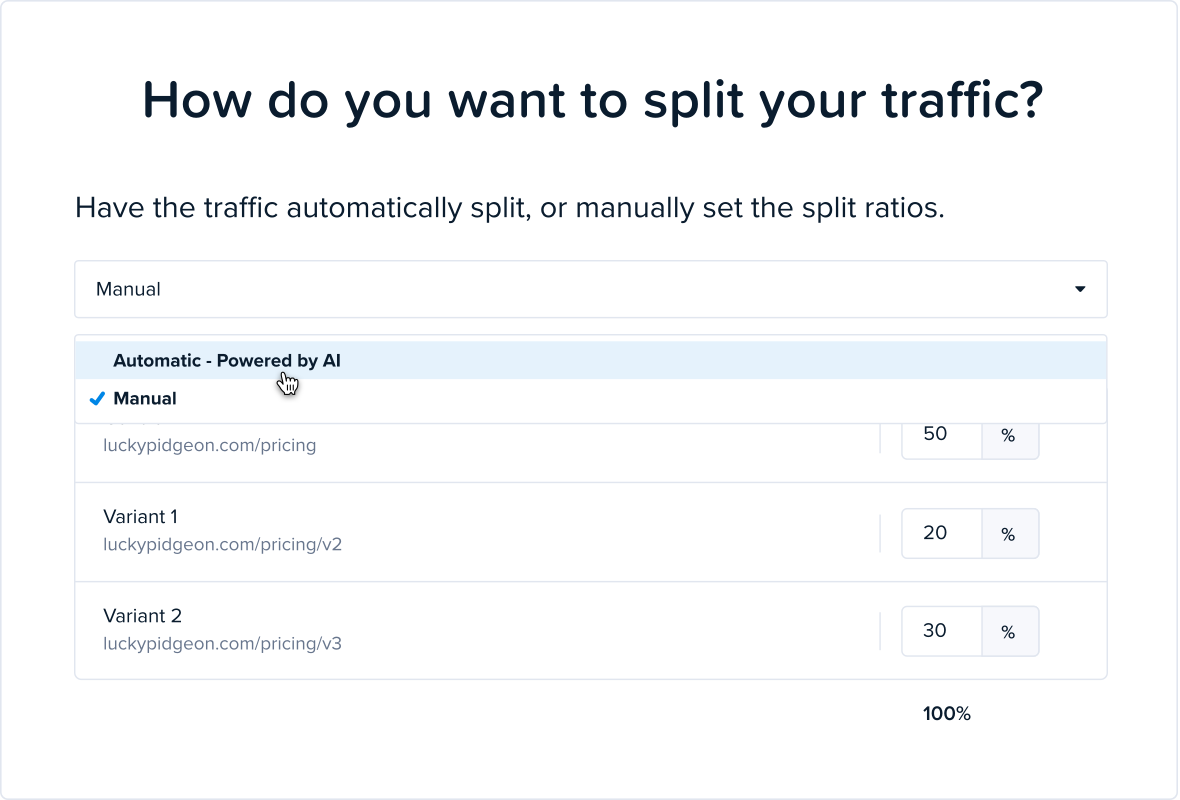 A/B Testing Versions Launch Automatically or Manually
Tailor your test setup to your preferences with Crazy Egg. Choose automated traffic split for effortless optimization: our smart algorithm directs traffic to the winning variant, maximizing your conversions. Prefer hands-on control? Opt for manual traffic split and shape your test outcomes your way. The power is in your hands.