Shopify +
Crazy Egg
Connect your Shopify store to Crazy Egg and build a better website experience quickly and easily.
Connect Your Store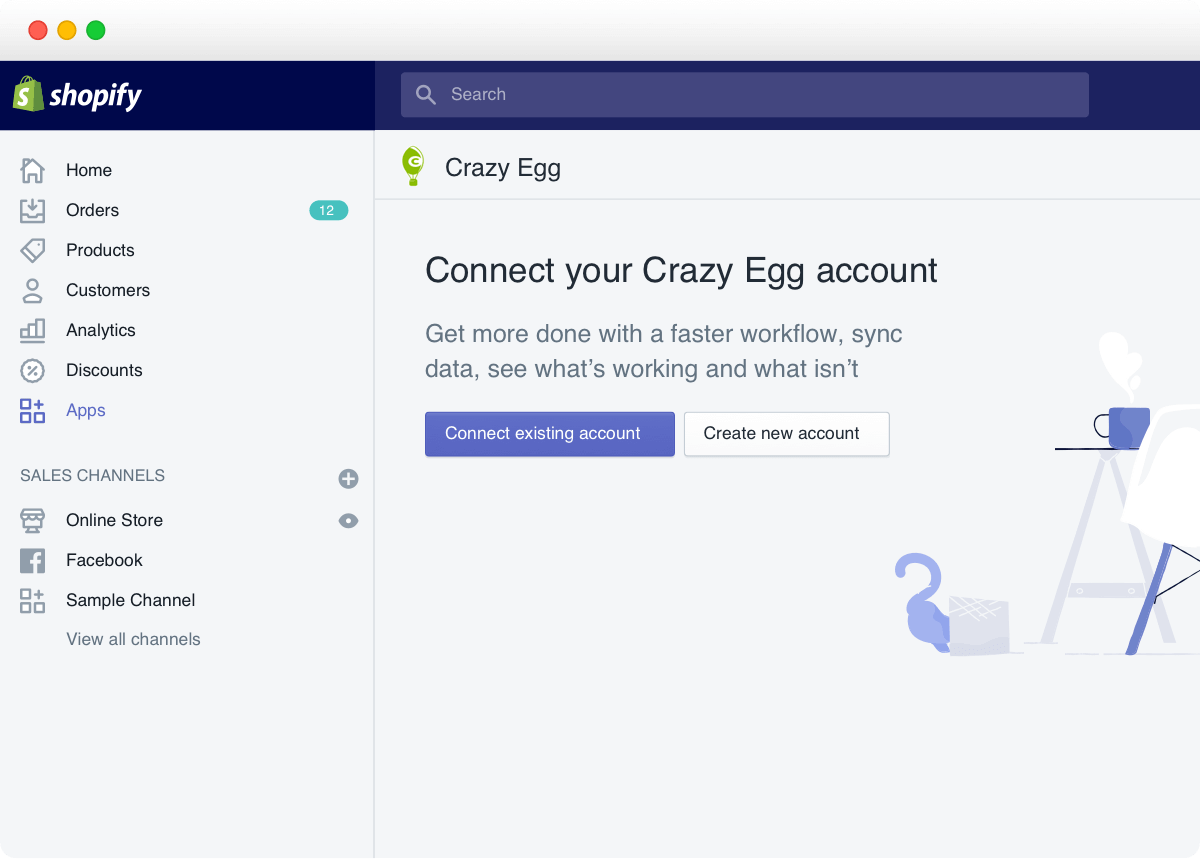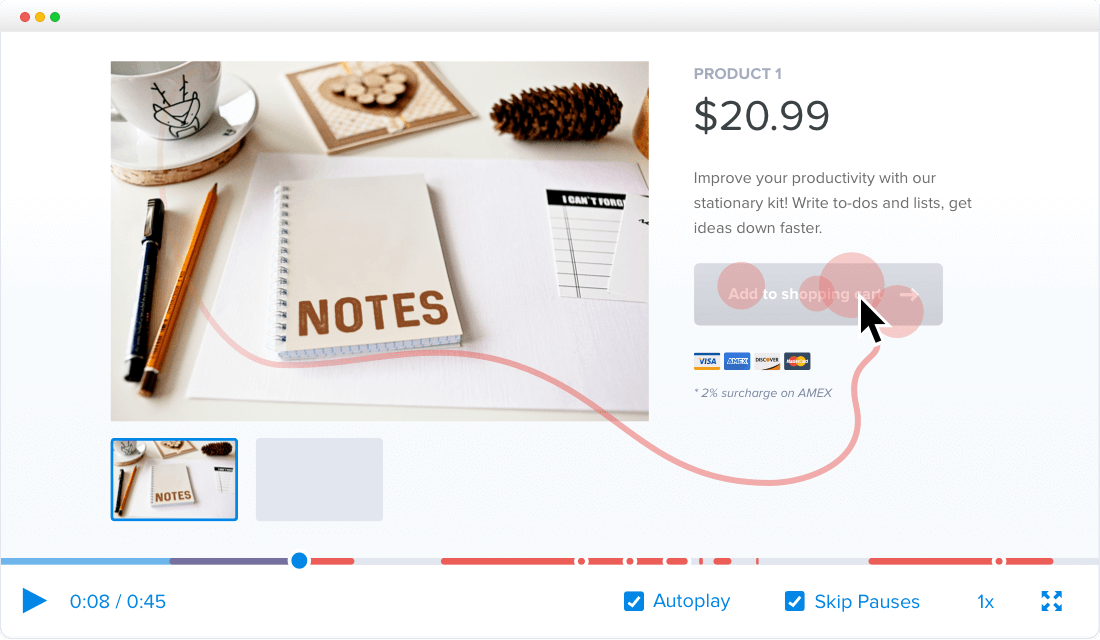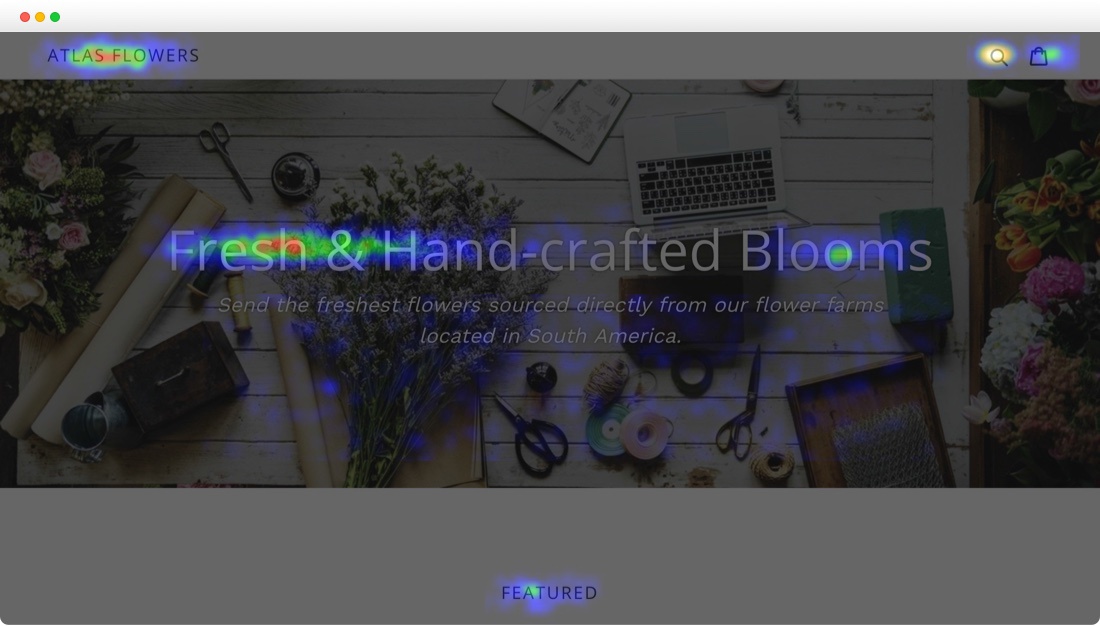 Heatmap report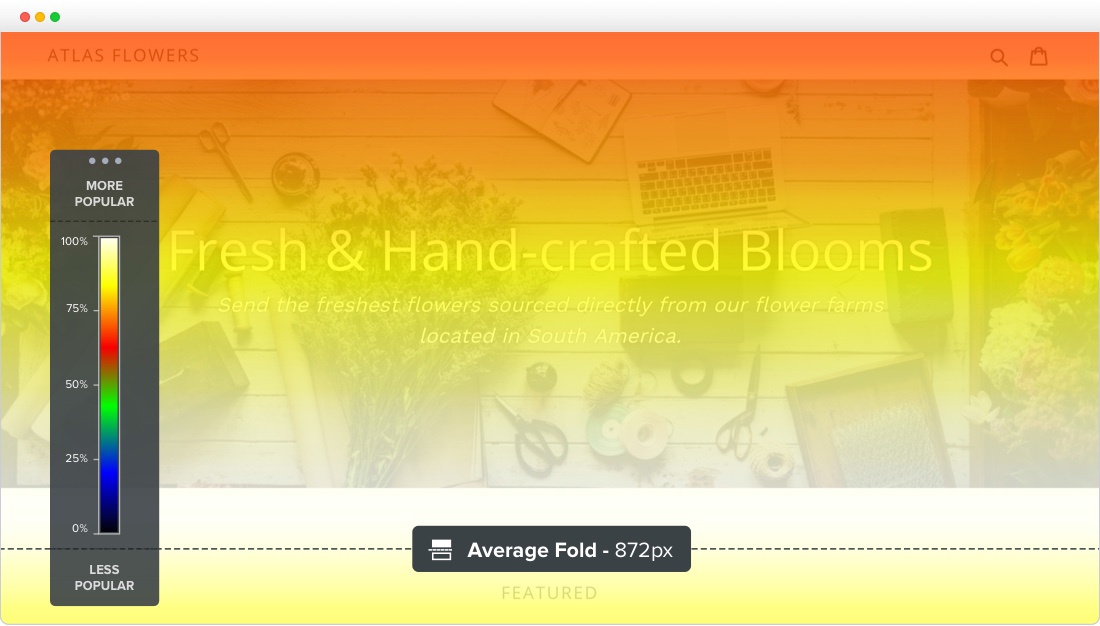 Scrollmap report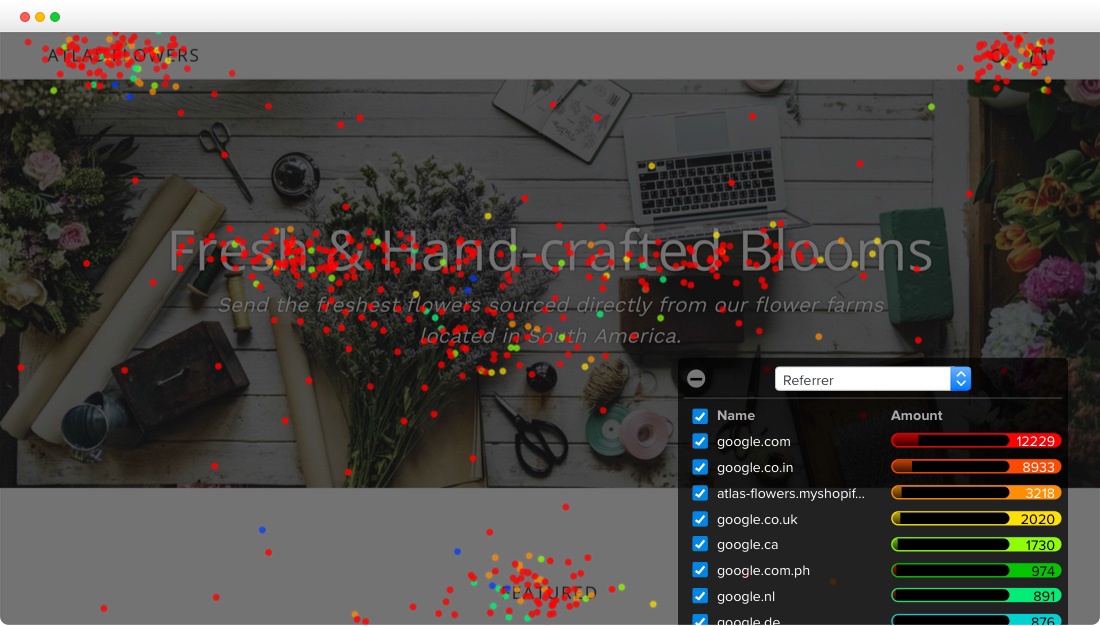 Confetti report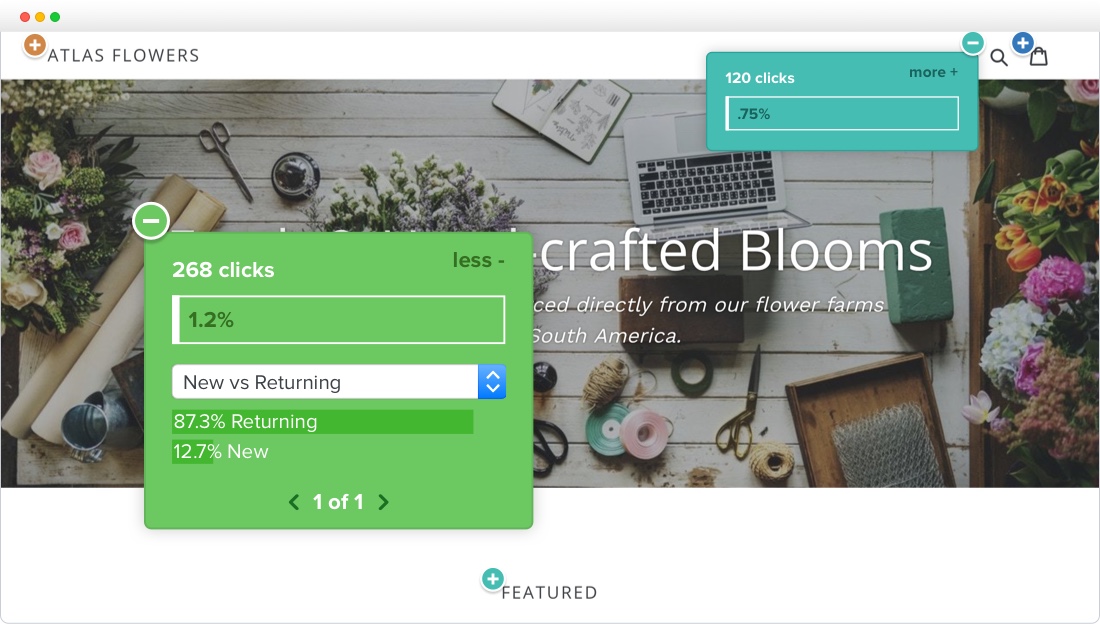 Overlay report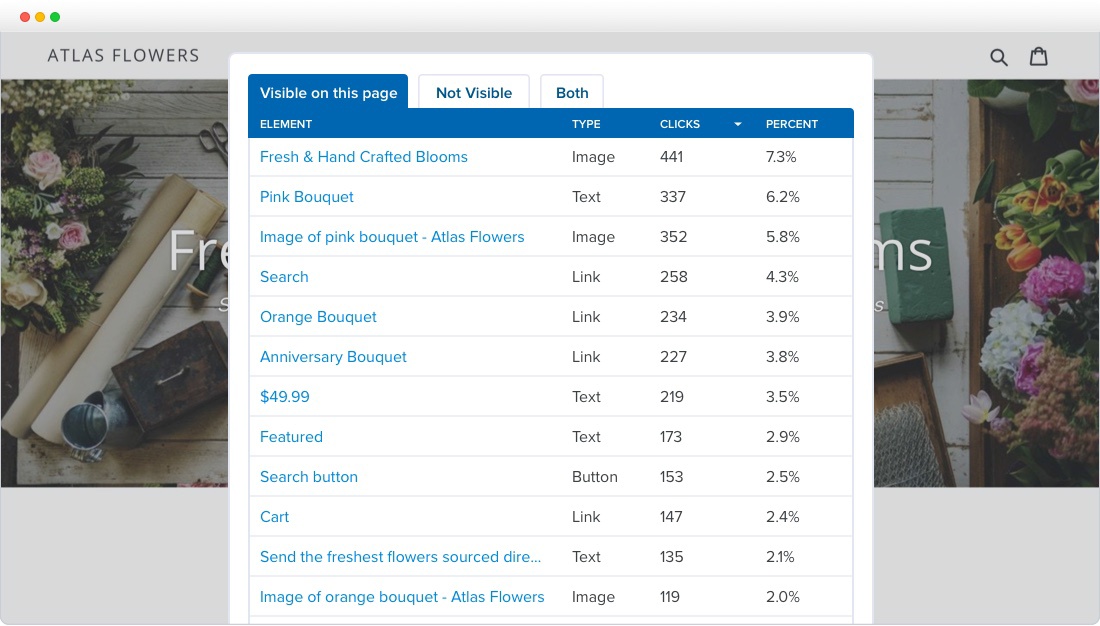 List report
1
Start by running Crazy Egg's five visual Snapshot reports to understand user behavior in your Shopify store.
Learn more
2
Watch actual visitors navigating through your Shopify store with our Recordings feature.
Learn more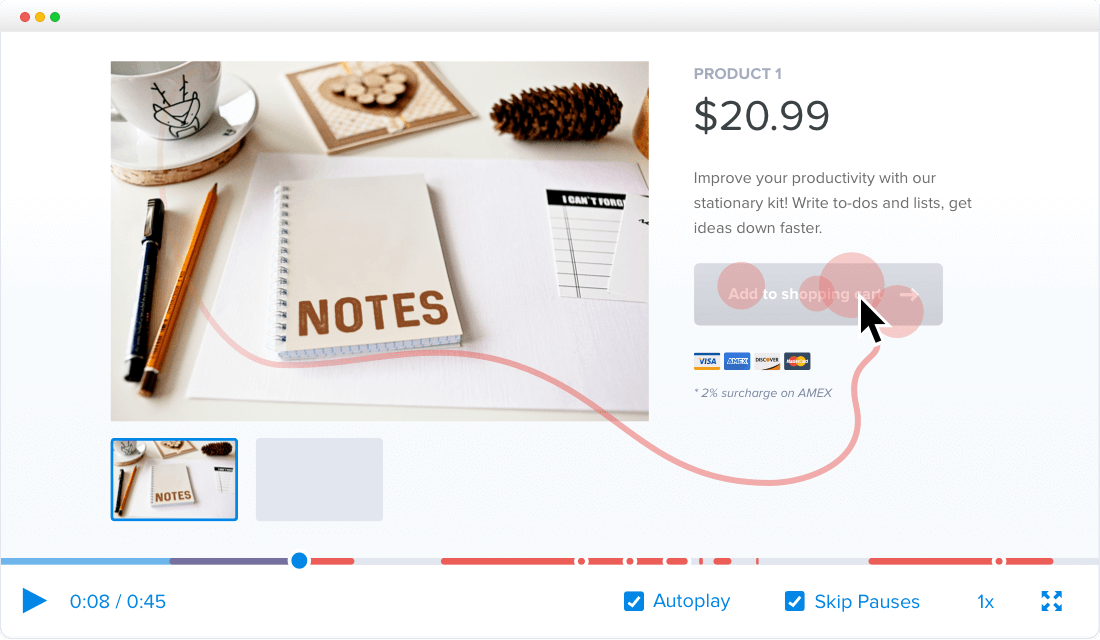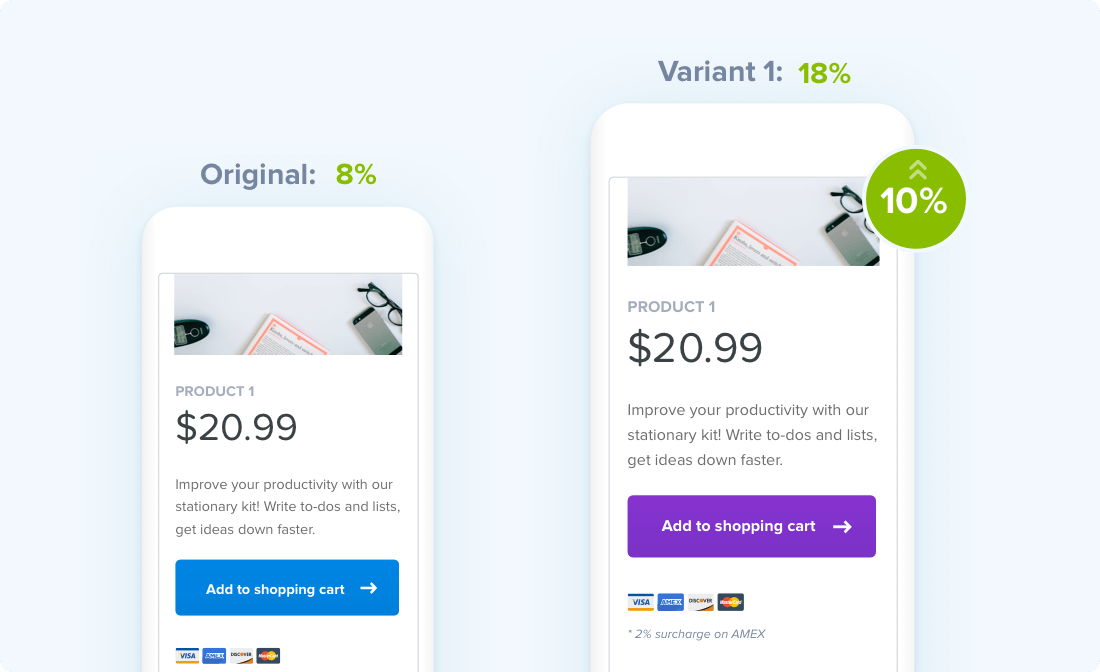 3
Use Crazy Egg's A/B testing tool to experiment with changes to your Shopify store and discover what new design elements get you the most purchases.
Learn more