Disclosure: This content is reader-supported, which means if you click on some of our links that we may earn a commission.
SmartStart is the free version of SmartRecruiters' core product, and it is meant for smaller teams and organizations. The product does a great job of tracking applicants, accessing job boards, and creating an excellent candidate experience. However, it falls behind others in the category due to its limit on the number of active openings available.
Compare SmartStart to The Best Applicant Tracking Software
SmartRecruiters' two main products are SmartRecruit and SmartStart. SmartRecruit is its core applicant tracking product, while SmartStart is its free version meant for smaller businesses. SmartRecruit made our list of top picks as the best platform for enterprise recruiting.
While SmartStart itself did not make our top picks list, it does have some of the features that make SmartRecruit a homerun product. We searched everywhere to narrow down a list of the best applicant tracking tools. See all of our top picks to understand better which is the best fit for you.
SmartStart: The Good and The Bad
The Good
The Best Price: SmartStart is entirely free and designed for any smaller team hiring for ten or fewer roles at any one time. While many tools offer a free trial, SmartStart takes it further with a free forever tool with great features to benefit small teams and organizations.
Modern Cloud Platform: SmartStart is an innovative cloud software platform. The tool has deep analytics, data privacy regulation compliance, and state-of-the-art security and hosting. It also includes an award-winning iOS and Android mobile app for a fully optimized experience. If any platform issues arise, SmartStart's email support and online resources are there to help.
Collaborative Hiring: SmartRecruiters recognizes that hiring is a team effort, and so it puts no limits on the number of SmartStart users. The tool facilitates effortless communication between employees throughout the process and gives them access to the mobile app. Employees can also use SmartStart to share interview scorecards and statistics.
Team members can see the number of active jobs, total candidates, and new candidates from the dashboard. They can view upcoming interviews and what openings candidates apply to. It also has a posting feature where team members can post thoughts on candidates directly to the dashboard, so everyone is up to speed.
Applicant Tracking: SmartRecruiters has created a solid applicant tracking system that eliminates the need to keep track of paper, emails, or spreadsheets. As soon as a candidate applies, users can manage, track, and email them from the same platform. The candidate list reveals stats like date applied, hiring team ranking, and referral website name.
When searching for candidates, team members can create filters for factors like location. They can set proximity filters for the amount of distance from cities or zip codes. The Status filter categorizes candidates by how far they are in the recruitment process. Candidates can also be filtered by job opening title.
Enhanced Candidate Experience: SmartRecruiters knows that you're more likely to attract talent if you give candidates fewer hoops to jump through in the application process. Its one-click apply feature makes sure candidates can apply to open jobs quickly, and they are not required to create a profile until after applying.
When creating a profile, candidates can manually input data, upload their resumes, or import data from their LinkedIn or Indeed profiles. They can share job postings, see other openings at the company, and read open job descriptions. Talented candidates applying for multiple roles will appreciate SmartStart's time-saving features.
Job Board Access: With one click, SmartStart users can post jobs on over 400 sites, including LinkedIn, Indeed, Google, Monster, and Dice. They can also share postings on social media and search posts on free job boards. The tool integrates with third-party sites, so users don't need to visit a new site to start the application process.
When searching for the right job board, recruiters can enter the job title and city to receive recommendations. They can search for boards currently offering promotions so that they save money. Recruiters can browse through the biggest job boards with the broadest reach, pay-per-click boards, and niche boards specializing in specific job types and industries.
Job Widget: Recruiters can install SmartStart's job widget on a career landing page on their own branded website. This allows candidates to see all openings directly from the brand's website. This feature also lets recruiters share testimonials, videos, and more to build excitement from candidates, especially if their company isn't well known yet.
Bonus Minor Features: Although SmartStart doesn't have everything included in the SmartRecruit core product, it has plenty of minor features worth mentioning. Some of these include transparent progress tracking, collaborative responses, and the ability to post on multiple job boards at once. It also includes personalized auto-replies and an employee referral portal.
Helpful Support: SmartRecruiters' Help Center is a knowledge base where users can get extra support. There are helpful guides and articles to help navigate the tool, especially for beginners. The Getting Started section serves as somewhat of an onboarding guide for new users. The What's New section reveals the latest updates, partners, and features.
Users can learn more about managing company-wide posting contracts, users, and email settings. Other guides teach how to customize SmartStart for your company, navigate the mobile app, and post jobs on internal and external websites. The Help Center includes resources that help users maximize SmartStart's reporting and analytics tools.
SmartStart users also have access to email support, marketplace partner guides, hiring and interview advice, recruiting agency information, GDPR compliance details, and more.
The Bad
Limited Active Openings: SmartStart is an applicant tracking tool meant for smaller companies. It is a free product, and it only allows 10 active openings at once. Even smaller organizations can reach this limit quickly. If they would like more active opening availability, users must upgrade to SmartRecruit.
Not SmartRecruiters' Main Focus: SmartRecruiters' main applicant tracking product is SmartRecruit. SmartStart is a spinoff product advertised to smaller companies and teams. It is clear that SmartRecruit is the core product here, and users must pay to access it. While SmartStart is a good way to test the product, it lacks many of the capabilities of the main tool.
Lacks Specific Functionality: Because SmartStart is both free and not the company's primary product, a few genuinely useful features and functionalities are missing. For example, users cannot apply for an open job via LinkedIn through SmartStart, and users cannot access integrated LinkedIn Recruiter. That feature is reserved for SmartRecruit. SmartStart also lacks job and offer templates, custom rejections, saved searches, and calendar integrations. You can see the complete list of features and compare SmartStart to SmartRecruit here.
Almost No Analytics: While SmartRecruit offers 11 different analytics options, such as pipeline analytics, diversity reports, EEO reports, and more, SmartStart does not have robust analytics features. The only type of reporting that SmartStart provides is sourcing analytics, which helps users make data-driven decisions on what sources get you the best results. This tool is available to admins, extended, and standard users within SmartStart.
As a note, only SmartRecruit users can add on additional features such as SmartCRM, SmartAssistant, SmartDistribute, Smart Jobs, SmartConnect, and SmartGlobal.
SmartStart Pricing and Options
SmartStart
SmartStart is designed for smaller teams and companies hiring less than 11 open jobs at once. SmartRecruiters has different applicant tracking offerings and products, and SmartStart is its free version. To sign up, users simply need to enter their personal and company details like industry, size, and website.
SmartStart users can post open positions on more than 400 free and paid job boards and have up to 10 active jobs at once. SmartStart users have access to the mobile app, create branded candidate experiences, and use sourcing analytics to optimize spending. Users can upgrade to a paid SmartRecruiter plan at any time.
While active job postings are limited, there is no limit to the number of candidates or users. This is huge for a free tool! SmartStart users also have access to email support, in-product guides, and the SmartRecruiter help center.
This product is completely free of charge and is an excellent applicant tracking tool for smaller teams or companies with a low hiring volume that still want top-notch features and a streamlined hiring process.
SmartRecruit
SmartRecruit is SmartRecruiters' core product and is an upgraded version of SmartStart. The award-winning product is trusted by companies like McDonald's, Visa, and Etsy for their applicant tracking needs. SmartRecruit is designed to give candidates a better experience, encourage collaborative recruiting, and enhance recruiter productivity.
On the application side, recruiters will click the I'm interested button to apply. SmartRecruiters found that candidates are six times more likely to click on a button with this text. It also doesn't require candidates to register upfront to apply. Candidates can apply with their Smart profiles or third-party platforms like Indeed or LinkedIn.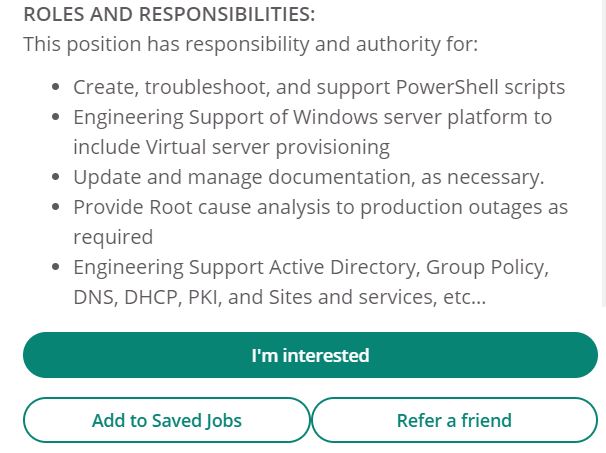 Interested candidates can also use the mobile app to apply and track their job applications. Users can be prompted to submit resumes and answer qualification and identification questions.
Hiring managers can click on applicants to see their resumes, question responses, and LinkedIn profiles. Using the mobile app, managers can disqualify candidates, message them directly, tag other users, or leave a candidate review. Desired candidates can be selected to move forward into the next step of the process.
When recruiters log on, they can view workflows, see jobs, and view where candidates are currently sitting in the process. It lets recruiters see who is assigned to the hiring team and what score each candidate has received. Recruiters can send email templates, text messages, and interview invites to candidates.
SmartRecruit provides statistics like time-to-hire, position breakdowns, and open positions. Users can select default and custom filters to narrow down data further. It also has advanced statistics like the percentage of roles filled on time.
Administrators can use the platform to set up different career landing pages, configure hiring workflows, and adjust security settings. They can also integrate SmartRecruit with more than 700 talent acquisition vendors and human resource information systems (HRIS).
For pricing information, users must request a quote through the SmartRecruiters website.
All of the products listed below are add-ons to SmartRecruit and are priced as a percentage of the main applicant tracking product.
SmartCRM
SmartCRM is a tool designed to help users build pools of qualified candidates before there is excessive hiring demand. This gives them an active pipeline of candidates to pull from. Users can create capture forms and email campaigns to nurture candidates and see if they are ready for upcoming openings.
SmartCRM can be used to ensure regulatory compliance is met and campaign performance is tracked. Users can create embedded lead capture forms and custom landing pages for meetups, career fairs, and networking events. Users can organize talent pools based on shared characteristics, skill sets, and specific hiring needs.
SmartJobs
SmartJobs uses exclusive data from the core tracking platform to maximize returns on job openings. It uses centralized vendor management to view and track the performance of job board contracts. It takes changes and performance data from the talent pipeline to automate spending adjustments, and it includes post-to-hire analytics and reporting. This tool helps hiring teams create job advertising strategies and optimize their budget.
SmartPal
SmartPal is a conversational AI chatbot available 24/7 on all messaging platforms in multiple languages. It saves employees from repetitive tasks, personalizes job searches, and automates answering the most frequently asked questions. The chatbot helps prioritize, screen, and qualify interested candidates. It also connects with employee calendars to check availability and schedule interviews automatically.

SmartAssistant
SmartAssistant saves users time by automatically scanning resumes. It uses intelligence-assisted match scores and insights to provide applicant reviews. It also helps fill open roles by finding candidates from profiles already logged in the database. However, its match sourcing does not include candidates outside the database.
SmartMessage
SmartMessage organizes candidate messaging from text, email, and WhatsApp in one central location. It can be used to send automatic notification and interview invitation messages and reach candidates around the world. The automated messaging service increases conversion rates and has an average response time of three minutes.
SmartConnect
SmartConnect connects users with third-party HRIS integrations. The platform lets users quickly toggle between apps and use core configuration syncing to maintain data integrity.
Its web single-sign-on eliminates the need to remember multiple passwords for different platforms. It includes developer APIs that your company can use to create custom application processes, career pages, and integrations.
SmartGlobal
SmartGlobal helps users develop global talent communities and hire candidates from around the world. It's available in 37 languages, so users can tap into any market. Users can create approvals, screening questions, email templates, and customizable candidate fields for global hiring.
SmartDistribute
SmartRecruit's final add-on product is called SmartDistribute. In one click, recruiters can post an opening to more than 300 job boards and target the ones producing the highest ROI. The platform lets users track post-to-hire metrics, create performance reports, and review sourcing analytics. Users can also manage job board budgeting using SmartDistribute.
How SmartStart Ranks
SmartStart did not make our top picks lists because it is a whittled-down version of SmartRecruiters' main product. The tool has many benefits, including collaborative hiring, an enhanced candidate experience, and applicant tracking capabilities. However, it has some limitations and only allows 10 active openings before users need to upgrade. Nonetheless, it is a fantastic option for smaller or low-volume hiring teams at the most affordable rate.
SmartRecruiters' core product did make the top list, and it is the best solution for enterprise recruiting. For more information on our favorite applicant tracking software, check out our top picks here.
Summary
If you don't have a lot of active job openings simultaneously, SmartStart is a great option for applicant tracking. The tool is free to use, has helpful support, and includes collaborative hiring features. If you need to add more active openings, you can always upgrade to SmartRecruit. There are also several add-on products available to enhance your recruiting experience further. As an affordable applicant tracking system, we do recommend SmartStart.